Petrie Street Repair Update Week 3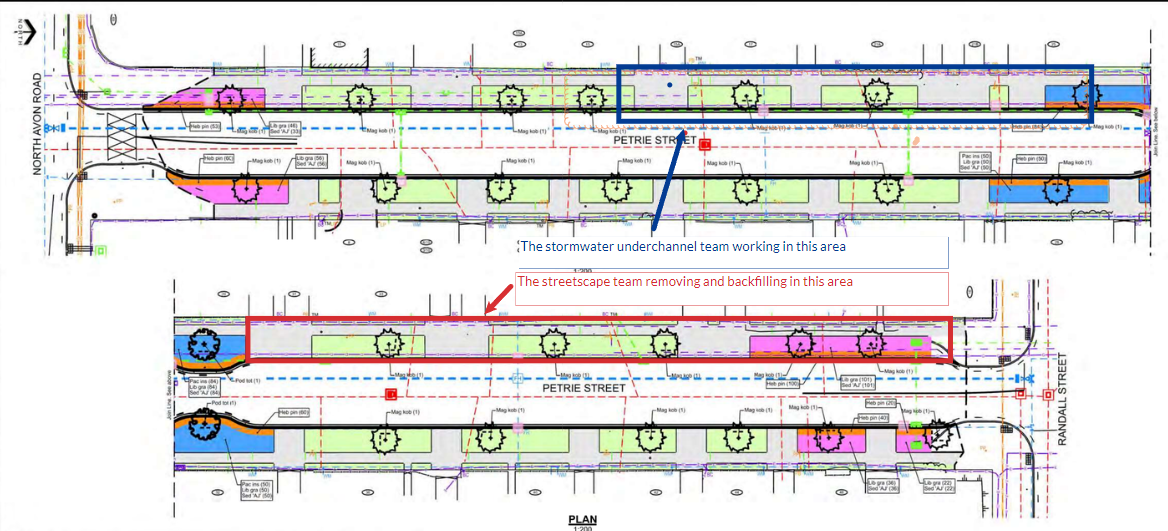 Week 3 see's our drainage team pass the 50% complete mark for the new stormwater line. The team will continue straight down Petrie toward No.13. At times this will involve trenching past residents driveways so expect a knock from our friendly staff the evening or morning prior to any works. Access will be reinstated to each household before the evenings work is completed.
The Streetscape team will continue to remove kerb and footpath at the top of Petrie. Once the material is removed we will continue to backfill with fresh aggregate and start shaping the future footpath alignment.
You will notice the site becoming busier this week. If you have any concerns about parking, deliveries you may be expecting or access/egress issues please see our STMS. Our STMS is the team member in the Green Hi-Vis. He or she will address any of to your concerns.
Important dates

Activity

Impact to residents

Affected households

Monday, 6th June 2022

Public Holiday

One Way system Northbound between North Avon and Randall. Driveway access maintained throughout

All Residents

Tuesday, 7th June 2022

New 300mm Underchannel Stormwater Pipe

One Way system Northbound between North Avon and Randall. Driveway access maintained throughout

Crossing Residents driveways between No. 21B to No.15A

Kerb & Footpath Removal

Footpath closed on the West Side of Petrie

Wednesday, 8th June 2022

New 300mm Underchannel Stormwater Pipe

One Way system Northbound between North Avon and Randall. Driveway access maintained throughout

Crossing Residents driveways between No. 21B to No.15A

Kerb & Footpath Removal

Footpath closed on the West Side of Petrie

Thursday, 9th June 2022

New 300mm Underchannel Stormwater Pipe

One Way system Northbound between North Avon and Randall. Driveway access maintained throughout

Crossing Residents driveways between No. 21B to No.15A

Kerb & Footpath Removal

Footpath closed on the West Side of Petrie

Friday, 10th June 2022

New 300mm Underchannel Stormwater Pipe

One Way system Northbound between North Avon and Randall. Driveway access maintained throughout

Crossing Residents driveways between No. 21B to No.15A

Kerb & Footpath Removal

Footpath closed on the West Side of Petrie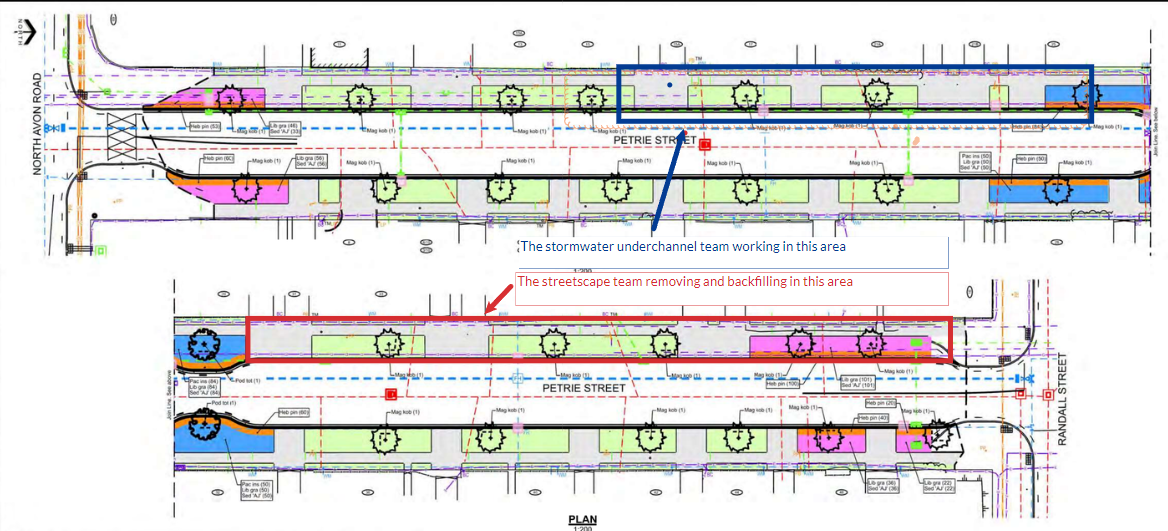 Take a look at what is happening around Richmond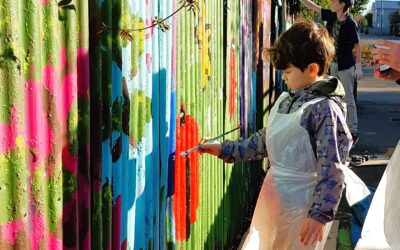 We Are Richmond team encourages local families to get their artist on for a second time
read more