Petrie Street Repair Update Week 7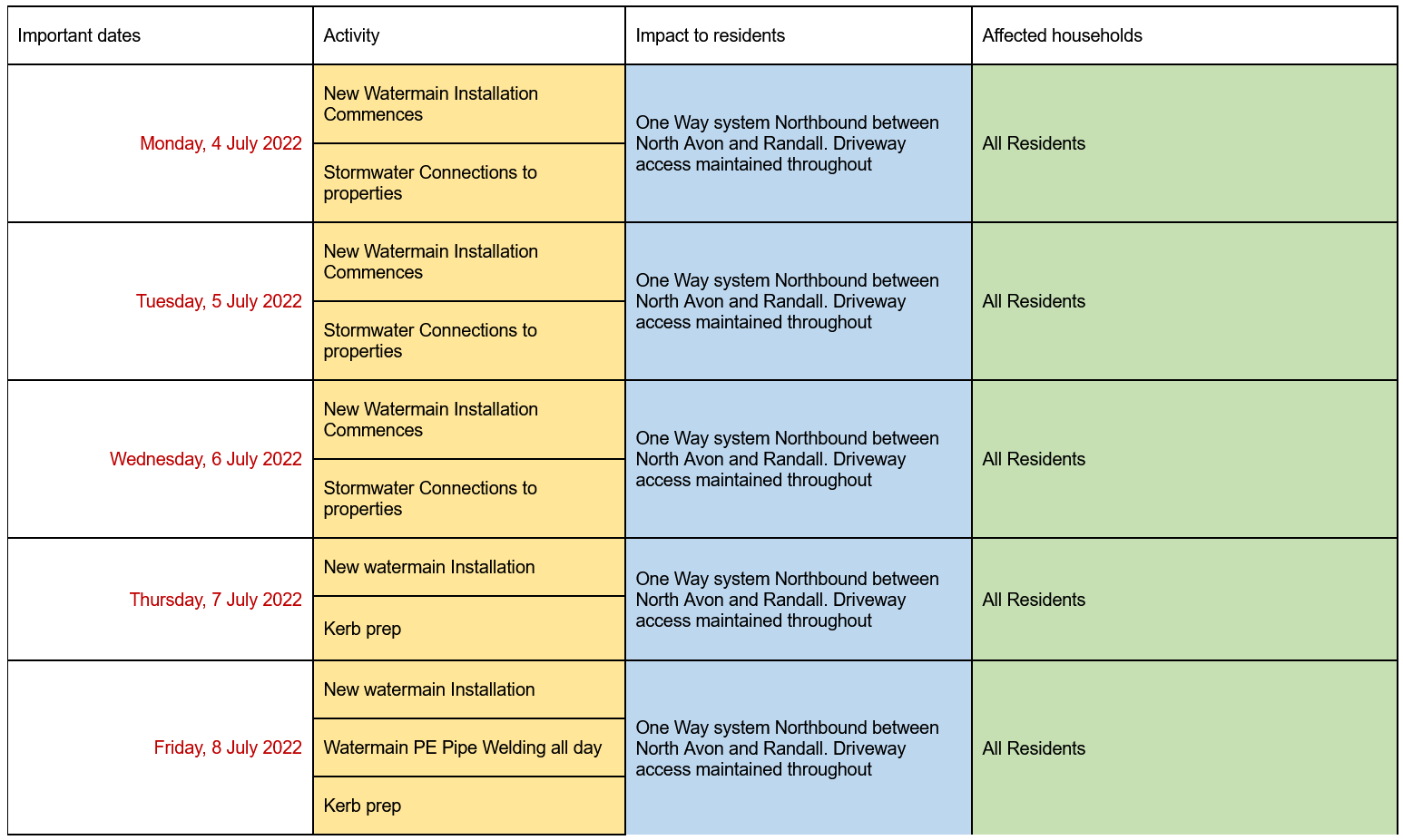 Main aim for week 7 is to allow the watermain advance towards Randall. Having lost one day to rain last week we are anticipating laying the new pipe up to property No.32. The watermain is welded into "strings" each 36m long. We will endeavour to keep them from your driveways, but there are time where these strings will need to be moved and shifted into position. As a result, blocking driveway access.  Your patience during the next week is appreciated and we will endeavour to limit the disruption.
The streetscape team have completed the new behind kerb profile and are ready to start placing timber boxing next week. Their focus this week will be to connect all properties on the westside to the new stormwater under channel drain. The end of the week shall be preparing for an impending kerb pour, this will complete the new kerb on the westside.
You will also hopefully take note of the new notice boards being erected this week. They will be indicating an impending change to the traffic management arrangement on Petrie Street. Changing from a One way System to a road closure. Now the work on Chrystal Street has been completed and opened we are now allowed a road closure. This greatly helps with creating a safe working environment for our staff. Work output will also increase as a result of not having to accommodate the daily volume of traffic.  Any inconvenience caused will be offset by the efficiencies gained by putting this in place and CORDE finishing sooner than planned. A letter drop will be conducted on the 4th of July explaining the new traffic management arrangement.
As Always, If you have any concerns about parking, deliveries you may be expecting or access/egress issues please see our STMS. Our STMS is the team member in the Green Hi-Vis. He or she will address any of to your concerns
Take a look at what is happening around Richmond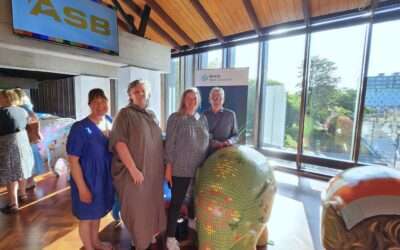 The RRBA were honoured to attend Elmer's Ōtautahi Elephant Trail opening Thursday night and see all of the amazing elephant designs.
read more