Much ado about 10 Shirley Road
A jolly good day to one and all in Bingsland (now known as Richmond)
It's the Bingsland Blogger here to offer up a titillating tale to provoke a bit of thinking and hopefully some good old constructive conversation.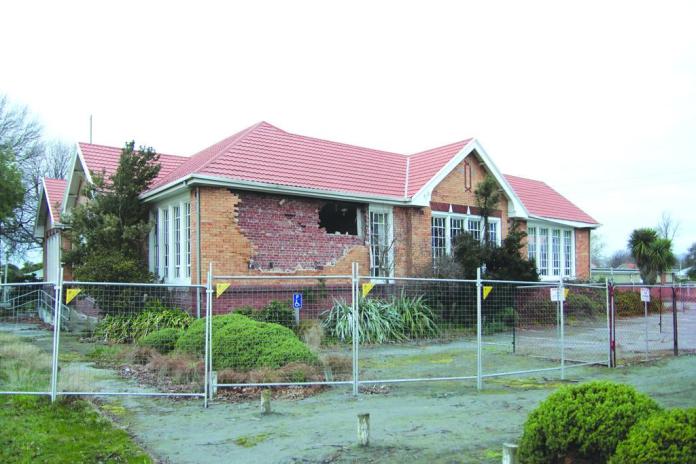 Of recent times there has been much ado about 10 Shirley Road, the former site of the Shirley Community Centre and now the centre of a different kind…..the question of what to do with it.  Many ideas have been floated concerning transitional uses and some of a more permanent nature.  Perhaps the most polarising was the out of the blue proposal to locate a temporary pump track on the site in combination with a landscape plan at the cost of some $30,000 plus.  A nice gesture, yes,  Great to see Richmond considered for investment of public monies…..yes indeed.  BUT somewhat of a surprise in that the pump track was specifically requested by a young boy in the Shirley Community for MacFarlane Park (which not surprisingly is in Shirley) and yet it end up proposed for this site in Richmond much to the surprise of our residents and community organisations.
SO……I say – why not give the community that asked for this what they want and seek other proposals for the Richmond Community FROM the Richmond Community.
Many have called for a much greater investment in rebuilding the community centre back where it once stood and further perhaps, add to it by introducing a community Library by moving it from its current position within the Palms Mall car park.  Interesting thinking indeed and a great topic for debate.  Some consistently loud voices advocate for this and good on them for promoting their views vocally and with volume and repetition……however does loud and repetitive equate to representative…..I would suggest not at all!
I would like to balance this cacophony of opinion  with an alternate consideration
10 Shirley Road is in Richmond and this location is certainly not the centre of our community – not now nor has It ever been.   In contrast I contend that it is an outlier rate payer owned piece of land that has historic interest and a story within our community but no longer holds relevance as a community asset.  It is just a piece of vacant land albeit it nicely landscaped and with a semi decent set of play equipment installed.
The commercial centre of Richmond is Stanmore Road (which is badly in need of love, attention and investment from any source)  the community heart of Richmond is Avebury House down Eveleyn Couzins Avenue – the best kept secret in Christchurch and again in need of promotion and development, but what a location and what a beautiful heritage building.  Think of the upgrade to utility, service provision and restoration of heritage amenity that could be achieved at Avebury with 5% of the proposed capital budget suggested for 10 Shirley Road.
Oh My goodness…..I'm getting all hot and sweaty with excitement just at the thought of it!
Richmond has plenty of parks and green space and certainly doesn't need any further maintenance millstones at this location.
Already this does not seem to me to be a great location for further public investment and we are only just beginning to explore other available opportunities
Let's consider for a minute what other opportunities may be under our noses in Richmond.
OOH – I KNOW  – The Shirley Intermediate / Banks Ave and balance of site at the former location of Shirley Boys High School.  What could the community and city council do with that if we talked sweetly to the right people in the MOE.
Perhaps that would be a good place to relocate the community library – great access, proximity to public transport services potential for plenty of off street parking, right next door to two schools to maximise return on development investment……got anyone excited yet?…I know I am
Now what about the Shirley Intermediate swimming pool……I'll bet dollars to doughnuts that the school budget is insufficient to develop and maintain it.  What if it were a shared asset – between two schools and the general public (just like Graeme Condon)….might require a bit of work to reach that standard but we could all make do in the mean-time – I mean nearly every man and his dog has a key for access over summer anyway.
What about the former Spartan sports complex.  A wee birdie tells me that it will remain and fall to Banks Ave school to maintain from their no doubt meagre capital budget. What would the imagined future mixed sports complex on this easy access site mean for the central east of Christchurch……QEII – where's that?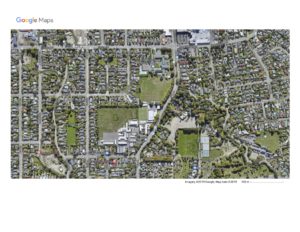 I could go on and on but my heart rate is climbing to a point where I might need to take a sedative.
GO RICHMOND….let's tell those in places of power what we want……then let's set about getting it done
See you in the soup Darlings…I'm signing off for now – be back soon with more provocative prose.
THE BINGSLAND BLOGGER
Take a look at what is happening around Richmond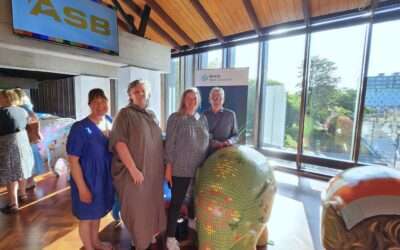 The RRBA were honoured to attend Elmer's Ōtautahi Elephant Trail opening Thursday night and see all of the amazing elephant designs.
read more